1.) Pricing Strategies
The best way to figure out the price of your home is to do a comparative market analysis, (CMA) based on a few properties that are on the market now AND many properties that have recently sold.
Thinking of setting a high starting price, and then lowering it? NO!!!!!
Most sellers don't want to hear that their home isn't going to bring a higher price than the one down the street that sold 6 months ago. But, they may be unaware that the sold home had a ton of upgrades, and was in far better condition than their home is.
A CMA will flush these facts out. 2.) Preparing Your Home For A Sale:
The way you live in a home versus the way you sell it are two very different things. You basically need to move out, while still living there.
Pretend the President will be visiting, with Martha Stewart on his arm.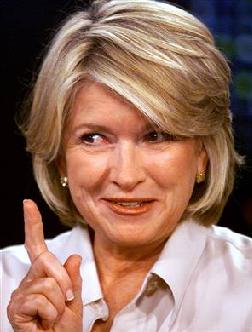 First,
de-clutter
counter tops, walls and rooms. Put away the pictures and paintings that personalize your home too much,
You want the buyer to be able to picture themselves living in it,
not how it has been lived in, in the past. Don't strip everything completely or it will appear too inhospitable.
(Is that kitty litter I smell?)
Sanitize
and spiff up all rooms, including floors, walls and ceilings. It's crucial that the bathroom and kitchen are spotless, as buyers equate a home's overall cleanliness from its kitchen appearance. Organize closets, so they show they are capable of storing lots of things. I opened a closet door once, and a pile of stuff came cascading down… The buyer walked out the front door.
Make sure the basic appliances and fixtures work and
replace old ugly faucets
. It is not that expensive, and gives a "halo effect" to the rest of the home.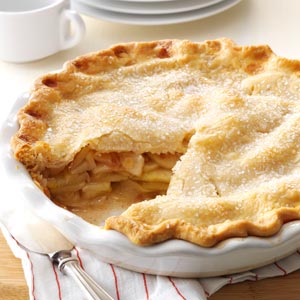 Make sure the house smells like Martha Stewart just finished baking an apple pie.
(I'm Not Kidding! Homes that smell like garlic fail every time!)
Lose the kitty litter, and add a vase of fresh flowers somewhere in the house. Pleasant, but not elevator music in the background music is also a powerful way of filling the silence that occurs when doing a walk-through.
Last thing, on actual days that your agent wants to show: Get Out.

Sorry, but it is creepier for EVERYONE if the current owner is even sitting quietly on their couch. Buyers want to be able to speak freely with their agent. Buyers and sellers should really only meet on one day: closing day.
Outside
: This is obviously where the first impression of your house comes from, so it's more important than the things I listed above.
Curb appeal
is king! People driving by a property will instantly judge whether or not it warrants a closer look.
Mow and water the lawn, (drought or not)
Prune the bushes
Weed the garden.
Clean the windows or spend $100 on a pro. Well worth it.
No-No's:
Old exercise bikes that your spouse gave up on, on the side of the house.
No old plastic kiddie scooters or toys.
No sprinklers shooting water straight into the street or in the air.
No huge plastic playsets or dollhouses can exist.
Be certain outdoor paint is not chipped or flaking.
Clear your gutters and roof of debris.
Lastly,
make sure that the doorbell works
. This place costs hundreds of thousands of dollars!
3.) Negotiations

Your agent is obligated to show you all offers that come in on your home. Don't shoot the messenger. In any market, there might be a lowball offer. My job, as an agent is to "re-educate" the buyer's agent about the property for sale, pointing out why the property is worth the money. Multiple offer situations are common right now, and secondary things take on importance, such as the credit worthiness and liquid capitol that prospective buyers have. The question? Can this buyer close? Many can't. One more thing: It's not the purchase price, but the
net proceeds of the sale
that sellers should concentrate on.
4.) Escrow.

One of our preferred vendors,
Pathway Escrow has a great set of FAQ's
for the specifics involved in an escrow.
Don't just take my suggestions. Here is a feature from the National Association of Realtors has a
round-up of the best real estate advice they heard all year.


5.) Intangibles –
Comparing homes is equal parts art and science. The numbers don't lie, but they also leave out things we can't calculate. How much is your home's view worth? Are the neighbors keeping up the street? Is the assigned school as good as others? Are you flexible enough to offer a warranty, or furnishings, or help with closing costs? Discuss these with me, so I know what ammunition I have when it comes time to close your deal.
Further Reading:
25 Articles For Those Selling Their Home