Santa Clarita has been adding new homes, restaurants, parks and other useful infrastructure pretty regularly over the last decade. Until recently, the same could not be said of Los Angeles, with a straight face. From town to town, new developments (both welcome and unwelcome) are springing up across the San Fernando Valley and in Los Angeles.
Take for example, the welcome renovations in North Hollywood. Below, is an artist rendering of the NoHo West development near the 170 freeway. This will bring 642 apartments, between 50 and 60 dining and shopping options, a grocery store, gym, and movie theater to the area.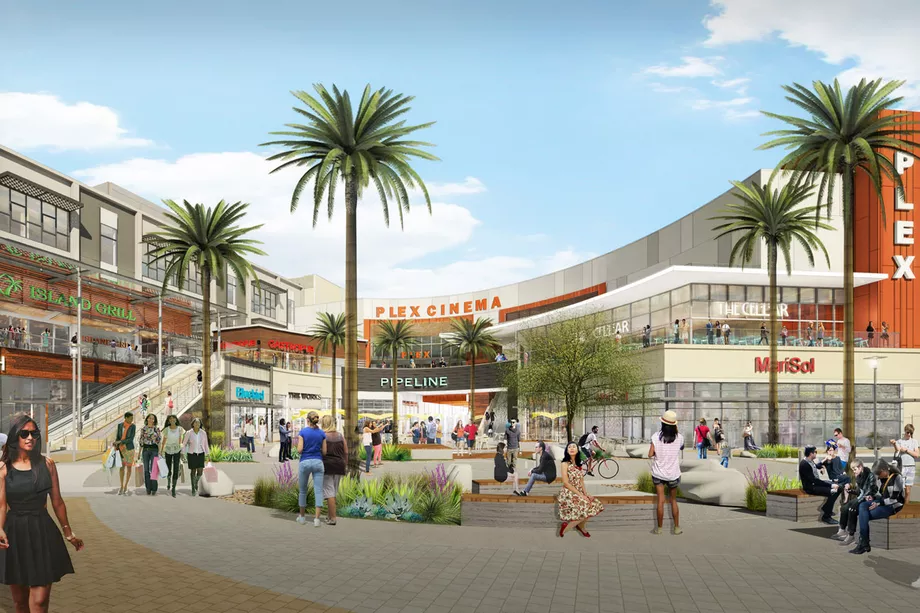 The 5 freeway upgrade near Burbank airport has been torn apart for what seems like a decade, with widening, and overall improvements that should make getting into and out of Burbank Glendale a little easier. It is moving along at what can only be called a snails pace.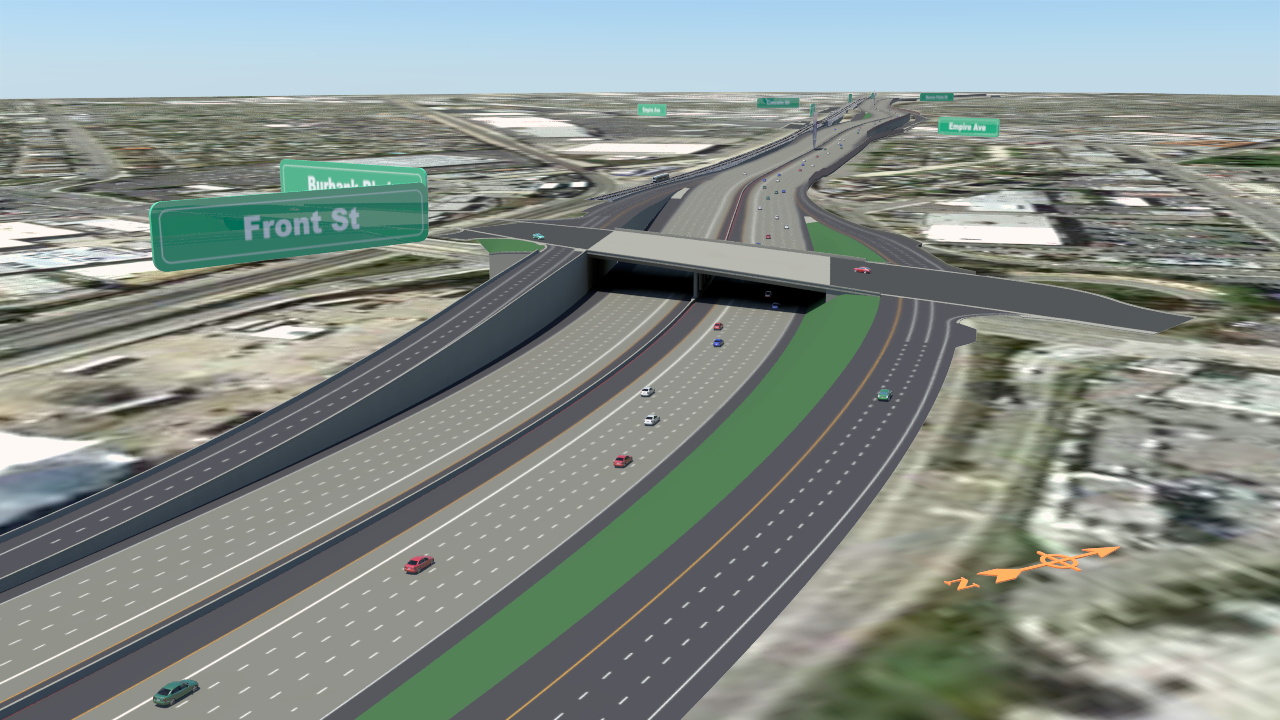 Downtown LA will benefit from an ambitious metro rail line "regional connector" track that will somehow allow you to ride from Azusa to Long Beach on one train, or from East LA to Santa Monica.
In Hollywood, on Argyle Street, joining the ranks of the high-rises, a new mixed use project will go up nearly across the street from the Capitol Records building, that may make the iconic landmark… dispensible.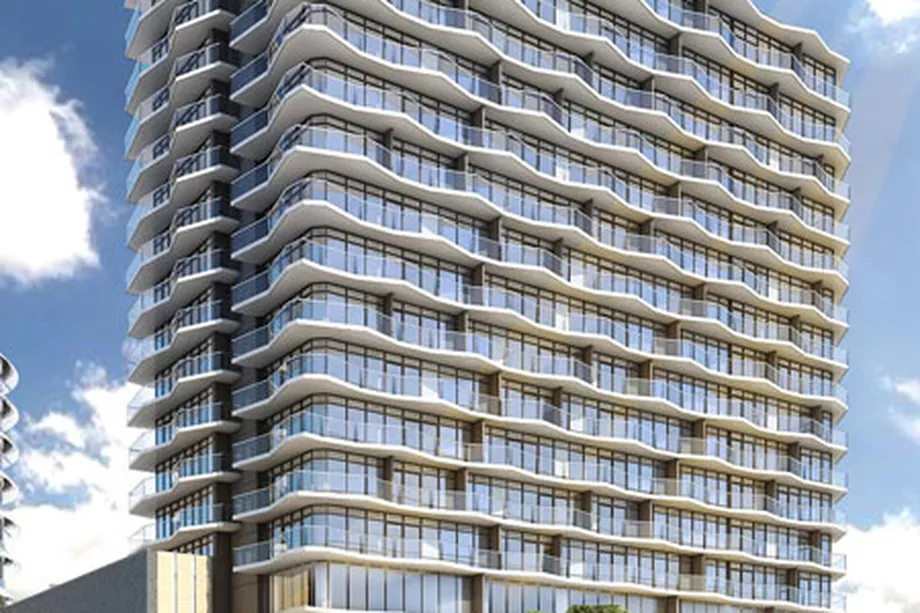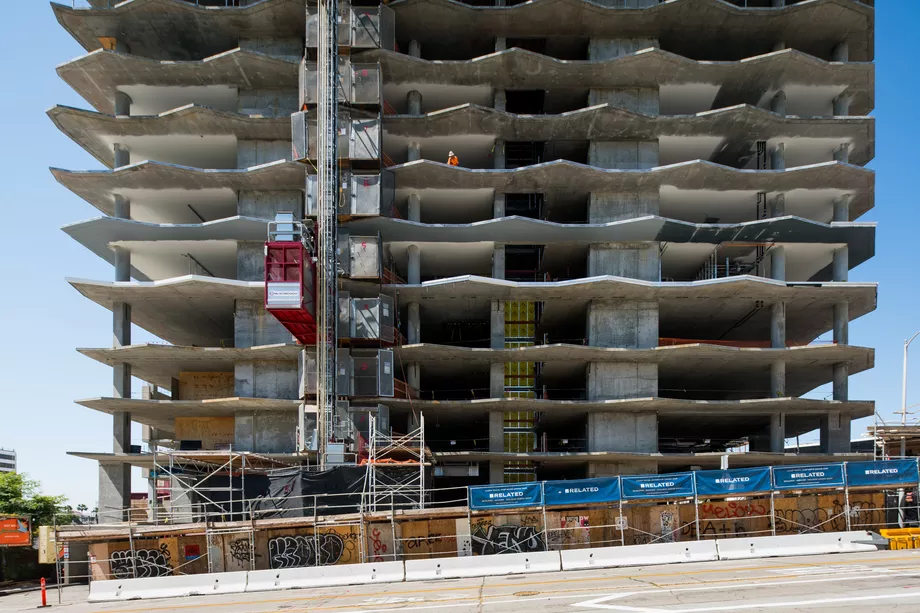 Above: Artist drawing of the 18 story tower on Argyle in Hollywood, and the work in progress.

Lastly, a new "food hall" is planned for Beverly Grove. The glassy project will feature more than two dozen eateries, where people sit in one central area, and order via tablets. Called Edin Park, the project would be located on Beverly Boulevard and would include nearly 25,000 square feet of restaurant space.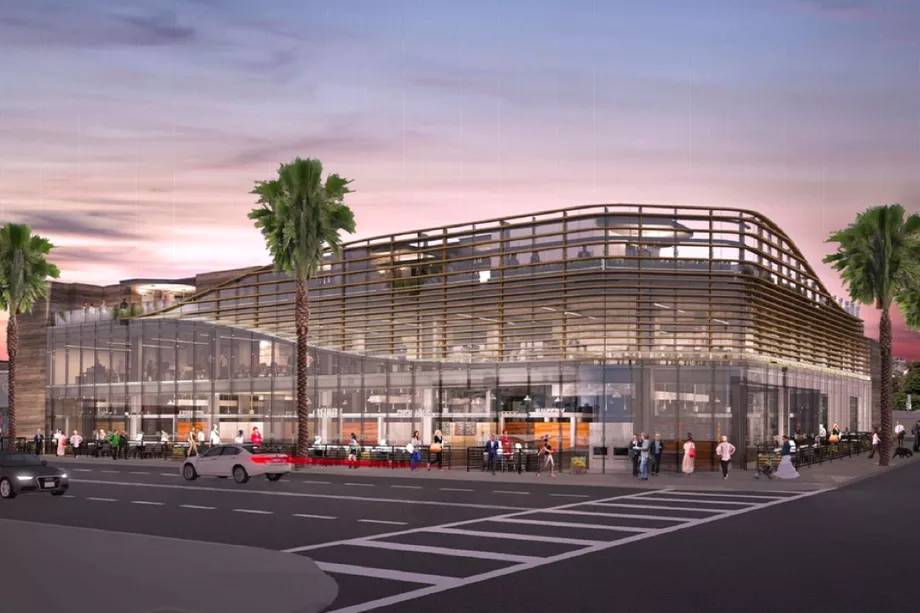 This is just a short sampling of the re-gentrification that is happening in Los Angeles, drawing some Millennials back towards the inner city. In its dust-bowl days, fewer that 17,000 people lived in downtown LA. Now, estimated residents total over 65,000. As these important projects complete, they will take a small bit of the pressure off of Santa Clarita to grow at a breakneck speed.
Simply put, intelligent growth and development benefits us all. Now, if we can convince those in Santa Monica to allow some kind of development, we can all perhaps enjoy that area again someday.
Further Reading:
Here is a rundown on the biggest projects slated for the San Fernando Valley in the next 5-15 years.